Event Details
Join us on February 13th at The Bus Stop Theatre Cooperative for our Women in Post Event. This event is a partnership between the Canadian Cinema Editors and WIFT-AT.
Our confirmed panelists include: Sarah Byrne, Carrie MacKenzie Long and Angela Baker. It will be moderated by Kimberlee McTaggart, CCE.
Doors will open at 6:30pm where you can purchase a drink from the bar and mingle with guests. The panel will begin at 7pm.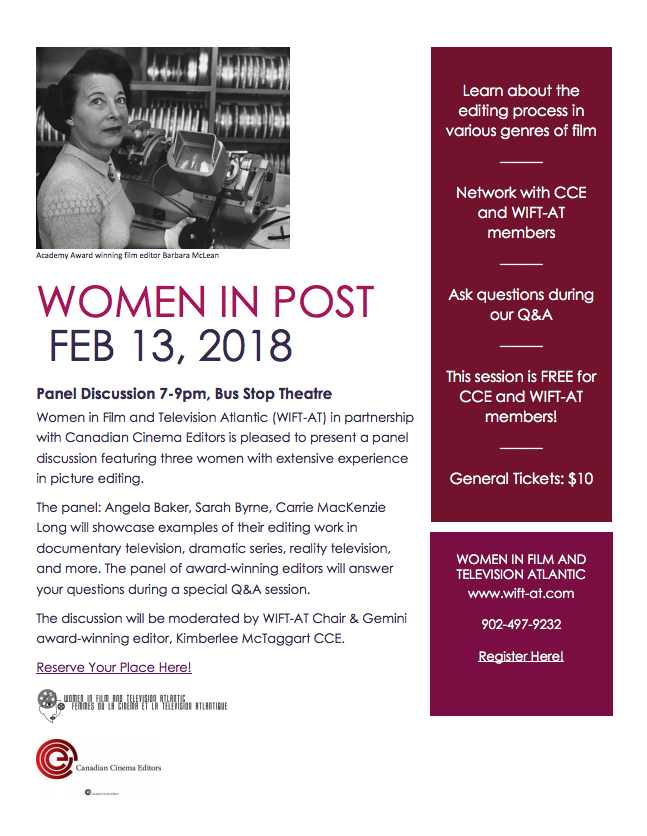 WIFT-AT is a non-profit professional association that networks our members and advances the careers of women working in film, television and screen-based media in Atlantic Canada.
Our mission is to grow, enable and leverage the skills, talents and potential of our members to ensure access to high-quality production and distribution resources; to exert influence at all levels of the industry; and to celebrate and extend the impact of the collaborative nature of screen-based production in the Atlantic region. We are optimists, feminists, and champions of progress and new beginnings!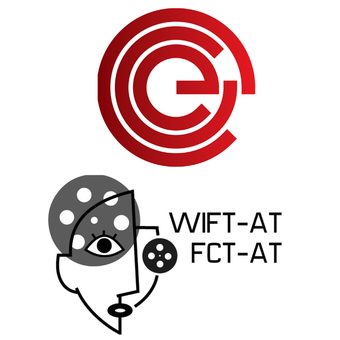 2203 Gottingen Street, Halifax, NS B3K 3B5