Event Details
Join us on Thursday, June 1st, 2017 for an evening celebrating excellence in editing film, television and new media at the Delta Hotel, Toronto.
Cocktails will begin at 6pm, dinner served at 7:30pm
TICKET SALES WILL END ON MAY 12, 2017. There are no tickets sold at the door, as all meals must be ordered in advance.
**If you are a sponsor, please email info@cceditors.ca to receive your coupon code
If you are not a member of the Canadian Cinema Editors, but would like to become a member (and buy tickets at members prices) JOIN HERE – you will receive a confirmation email first, and then once payment is received you can purchase your tickets at members pricing ($75 instead of $105).
Please note: Members can only buy members priced tickets for themselves. Friends and family should be purchased as non-members. Nominated CCE members can bring 1 guest at a discounted rate, email for the code.
Please also include all names of those you would like to sit with (even if you are buying tickets in the same transaction, include all names as tickets purchased together don't always stay together when we export the information.
Best Editing in Animation
Allan Cordero & Mike Goodings - Freaktown: Conquer with Kindness
Kurt Skyers & Paul Gitlin - Dot: Remembering Ogopogo/Scaremaster 2.0
Marc Brenzil - Fangbone: The Pitch of Black/Keepers of Toe
Paul Hunter & Aaron Woodley - Spark
Tom Berger - Paw Patrol: Pups Save a Robosaurus
Best Editing in Documentary- Short Form
Brenda Terning - Vital Bonds
Brenda Terning - The Nature of Things: Wolverine Ghost of the Northern Forest
Geoff Klein - Interrupt This Program 2: Lagos
Greg West, CCE - Building Star Trek
Jason Schneider - Facing: Facing Escobar
Best Editing in Feature Documentary
Andres Landau & Ryan J. Noth - The Stairs
Bill Towgood - Black Watch Snipers
Jim Munro & James Yates - All Governments Lies: Truth, Deception, and the Spirit of I.F. Stone
Nick Hector, CCE - How to Prepare for Prison
Tony Kent - Spirit Unforgettable
Best Editing in Feature Film
Duff Smith - Weirdos
Greg Ng - Come and Find Me
Jane MacRae & Tyler Nelson - Remomory
Kye Meechan - ARQ
Mark Arcieri - Awakening The Zodiac
Best Editing in ½ Hour Scripted
Dev Singh - People of Earth: Significant Other
Jonathan Eagan - Workin' Moms: Bare
Kye Meechan - Kim's Convenience: Gay Discount
Lindsay Allikas - Michael: Every Day: Making a Friend
Sabrina Pitre - MECH-X4: Let's Dig Deep
Best Editing in Lifestyle/Docudrama
Jorge Parra - Still Standing: Maple Creek
Ken Yan - Dead Set On Life: North of Saskatoon
Kristi Macaulay - Wild Things with Dominic Monaghan: The Philippines
Robert Kew - Still Standing: Inuvik
Sarah Taylor - Uprooted: The Oyster Harvest
Best Editing in MOW/Mini-Series
Aren Hansen - Bruno & Boots: This Can't Be Happening at Macdonald Hall
Duncan Christie - The Swap
Lisa Grootenboer, CCE - Mary Kills People: Bloody Mary
Roslyn Kalloo, CCE: Mary Kills People: The River Styx
Teresa De Luca, CCE - Cardinal: Part 1
Best Editing in 1 Hour Scripted
Aaron Marshall - Penny Dreadful: A Blade of Grass
Aaron Marshall - Vikings: All His Angels
Allan Lee, CCE - Dirk Gently's Holistic Detective Agency: Horizons
Carina Baccanale - L'imposteur: Episode 10
Jay Prychidny, CCE - Orphan Black: The Scandal of Altruism
Best Editing in Reality/Competition
Allan Hughes, Miles Davern, Dave McMahon Kyle Martin, Colin Kelday, Jordan Wood, Jared Bryer - Masterchef Canada: Finale
Jonathan Dowler, Al Manson, Jordan Wood Ryan Monteith, Baun Mah & Dave McMahon - Big Brother Canada: Finale
Jonathan Dowler, Michael Tersigni, Al Manson Dave McMahon, Ryan Monteith & Cynthia Flengeris - The Amazing Race Canada: Second Place Isn't Good Enough
Michael Tersigni, Ben O'Neil, Jonathan Dowler, Burak Ozgan & Allan Hughes - The Amazing Race Canada: Who's Ready to Let it All Hang Out?
Wesley Finucan - Chopped Canada: Judge or be Judged
Best Editing in Short Film
Ashley Lynch - Summoned
Jamie Alain, CCE - FTL
Jane MacRae - Thresher
Michael Pierro - Imposter
Paul Skinner - Married to Giants: 5 Shorts
Best Editing in Web Based Series
Sam Thomson & Jay Wolting - Save Me: HBD 103
Jonathan Eagan - Cold: 110
Maureen Grant - That's My DJ: 207
Matt Lyon - The Leaf: Blueprint Bouncing Back
Marianna Khoury - True Dating Stories: Jordan Part 2
PLATINUM
Deluxe
Directors Guild of Canada - Ontario
SIM Group
GOLD
Alter Ego
Applied Electronics LImited/Avid
CFC
Eggplant Pictures
eOne Entertainment
IATSE Local 891
JAM Post
Red Square Motion
Technicolor
Triangle Post
SILVER
Bell Media
Indira Tara PR
Redlab
Vanguarde Artisits
BRONZE
APM Music
Finale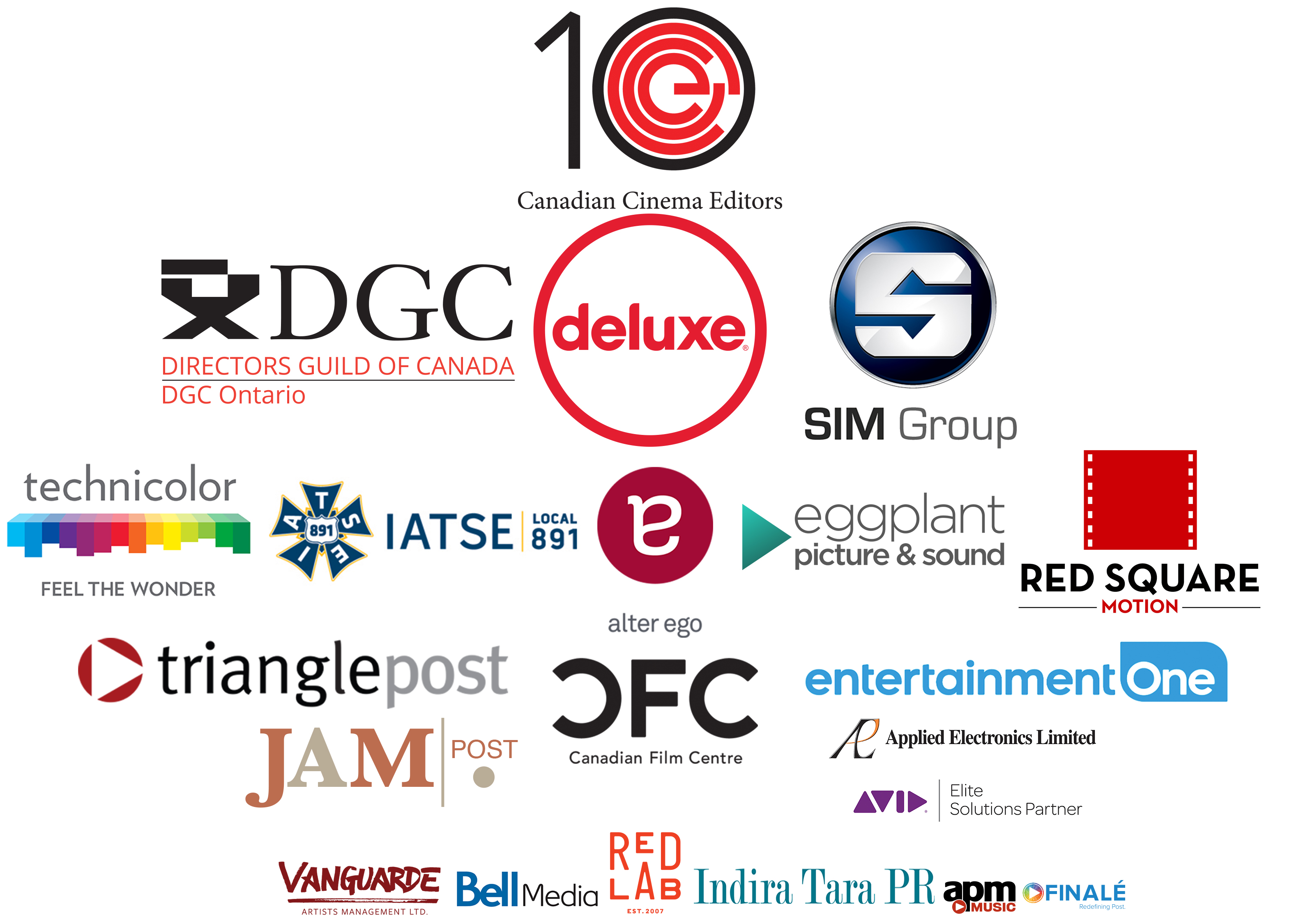 Oven Roasted Organic Chicken Breast - corn and goat cheese roast, roast vegetables and spiced chicken jus
Oven Baked Atlantic Salmon - warm crushed potatoes and lobster, sauce vierge
Grilled 7oz Angus Tenderloin and Jumbo Shrimp - parsnip puree, caramelized onion and potato pave, roast vegetables and cabernet jus
Backed Corn and Yucca Tart - tomato coulis, roast vegetables and arugula salad
The CCE and DGC are both sponsoring one LA EditFest Package. Each package will include:
EditFest admission
Flight: Friday to Monday (departure from a Canadian City)
Transportation to Hotel (taxi) at Universal City - each way
Hotel Accomodation
Per Dium (@65USD/night)
DGC Rules
1 - In order to qualify you must be nominated for a 2017 CCE award
2 - In order to qualify you must also be a DGC member in Active Good Standing
3 - Transferable ONLY to a DGC member in Active Good Standing, nominated for a 2017 CCE award.
4 - No cash value (prize can not be claimed as cash)
CCE Rules
1 - In order to qualify you must purchase an official raffle ticket
2 - All nominees will receive 1 raffle ticket per nomination (2 tickets per nomination if you are a CCE member) (student merit recipients are not included in this group)
3 - Winner to be drawn at the 2017 CCE Awards
4 - Prize is transferable
5 - No cash value (prize can not be claimed as cash)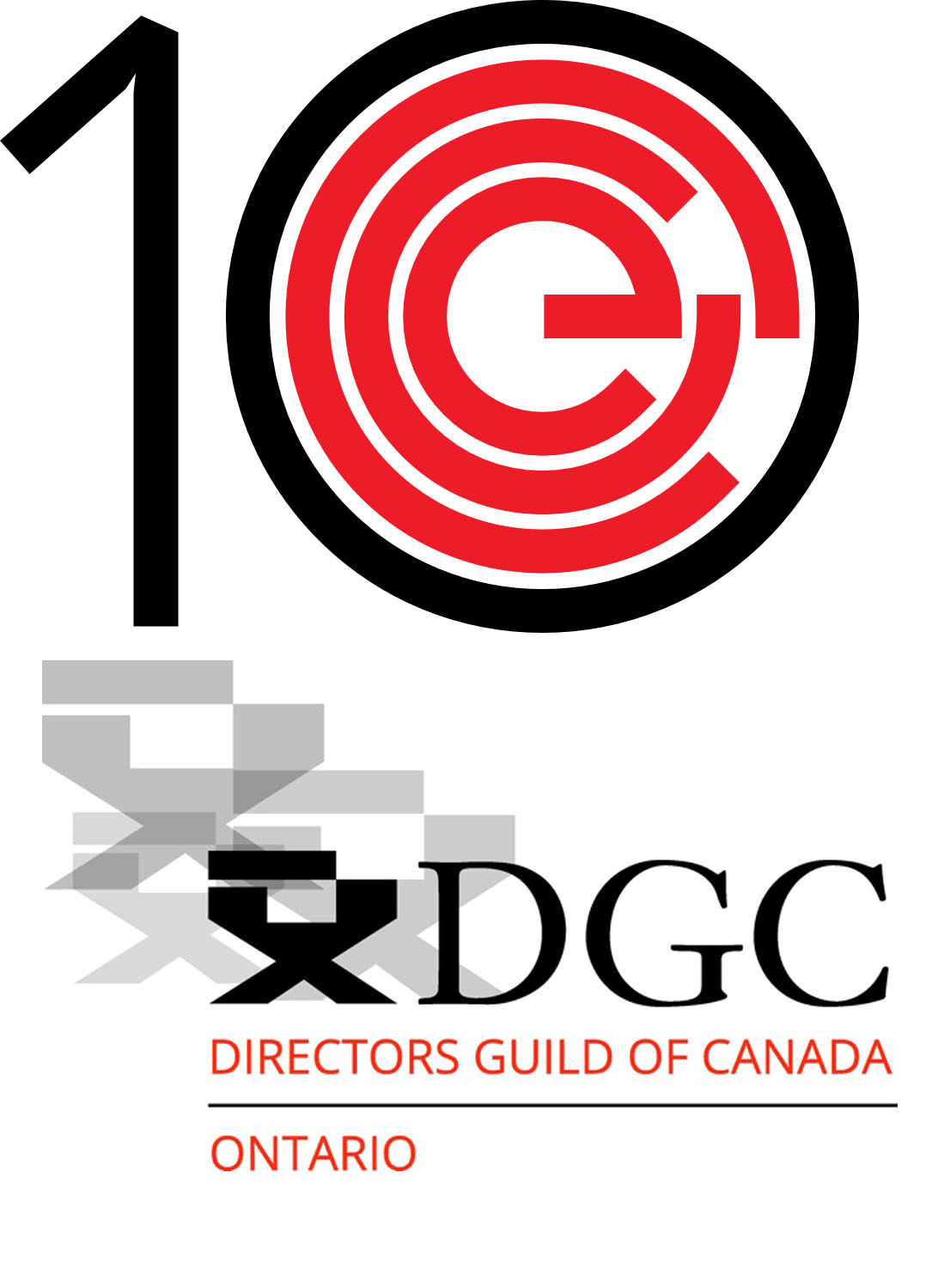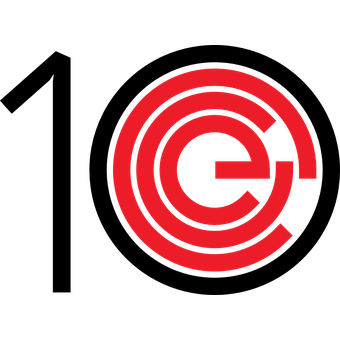 Delta Hotel, Lower Simcoe St, Toronto, ON, Canada